Nasal Polyps – Breathe Easy with Homeopathy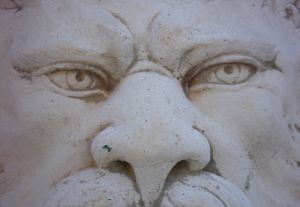 Dr Kumar has written a comprehensive article with almost everything you wanted to know about nasal polyps – and then some. Towards the end of the article he lists some of the common treatment remedies. Allium cepa (All-c) for instance corresponds to the symptoms of:
Feeling of a lump at root of nose.
Acute catarrhal inflammation of mucous membranes, with increased secretion.
Coryza : profuse, watery and acrid nasal discharge, with profuse, bland lachrymation Acrid, watery discharge dropping from tip of nose. Sneezing, especially when entering a warm room.
Strong craving for raw onions, cannot take any other nourishment.
Aggravation: in the evening, in warm room.
Amelioration: in open air, and in cold room.
In total, Dr Kumar lists the symptoms of 16 different remedies. Among them you may just find a remedy to treat the nasal polyp that concerns you.
---
Sign up for Our Newsletter!
If you liked the information on this page you may also enjoy our free weekly newsletter, full of world news on homeopathy. Subscribe to it at: http://mad.ly/signups/46424/join.
Note: All information we provide and comments we make are from the homeopathic perspective. They are not necessarily endorsed by sectors of some governments, medico-pharmaceutical groups, "skeptic" organisations or those unfamiliar with homeopathy. Comments, references or links posted by others on this page may not reflect the opinion of Homeopathy Plus and so should not be seen as an endorsement or recommendation by Homeopathy Plus. Please see a trusted healthcare practitioner for advice on health problems. Further information about the purpose of our material may be read in our disclaimer.