Flu Vaccine Increases Risk of Catching the Flu
Canada was in uproar last September when researchers from the British Columbia Centre for Disease Control and Laval University found that Canadians were more likely to come down with the H1N1 (swine) flu if they had been given the annual flu vaccine.
The reason suggested for this alarming fact was that repeated flu vaccines may affect the immune system's ability to mount a strong response when exposed to a new virus.
As a result, all Canadian provinces and territories, except New Brunswick, suspended their seasonal flu vaccination programs for 2009.
Now, the results from their 2009/10 flu season are in and can be analysed, province by province, with Canada's national surveillance system, FluWatch.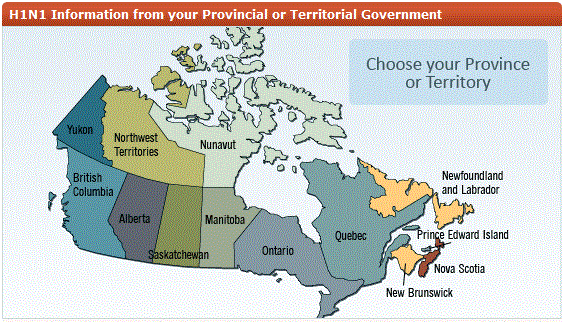 The figures from New Brunswick, the only province to continue with its vaccination program, show that people were 50% more likely to come down with the H1N1 (swine) flu during 2009/10 in comparison to flu rates from previous years.
Those provinces that suspended their program had no such increase.
Analysts are now questioning if the billions spent each year on flu vaccination programs actually backfire by causing unnecessary flu related deaths, hospitalisations and costly treatments for flu related illness.
This research made front page news in Canada but was largely ignored by other world governments and news media – their flu vaccination programs were rolled out as normal.
Further Information
---
Sign up for Our Newsletter!
If you liked the information on this page you may also enjoy our free weekly newsletter, full of world news on homeopathy. Subscribe to it at: http://mad.ly/signups/46424/join.
Note: All information we provide and comments we make are from the homeopathic perspective. They are not necessarily endorsed by sectors of some governments, medico-pharmaceutical groups, "skeptic" organisations or those unfamiliar with homeopathy. Comments, references or links posted by others on this page may not reflect the opinion of Homeopathy Plus and so should not be seen as an endorsement or recommendation by Homeopathy Plus. Please see a trusted healthcare practitioner for advice on health problems. Further information about the purpose of our material may be read in our disclaimer.