Homeopathy in Italy – Regulations for Doctors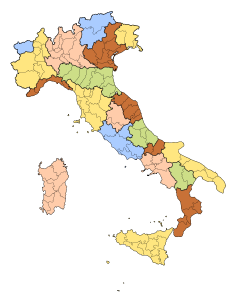 Currently 20% of Italians use homeopathy, acupuncture and herbal medicine and more than 20,000 Italian doctors treat with these therapies. Now, according to the European Council of Homeopathy (ECH), the education and training of these Italian doctors may soon be regulated. A recent agreement stipulates that doctors wishing to practice one of these therapies should have taken a minimum of 500 hours over 3 years of theoretical and practical training, in addition to individual study and tutoring. Learning objectives, teaching methods, teacher training and transition rules are also part of the agreement.
Our thoughts? Acknowledging the additional training required to practise homeopathy competently is in the best interests of doctors and patients, and a positive step in the right direction – hooray for Italy!
More Information: Italian homeopathic doctors on their way to regulation
---
Sign up for Our Newsletter!
If you liked the information on this page you may also enjoy our free weekly newsletter, full of world news on homeopathy. Subscribe to it at: http://mad.ly/signups/46424/join.
Note: All information we provide and comments we make are from the homeopathic perspective. They are not necessarily endorsed by sectors of some governments, medico-pharmaceutical groups, "skeptic" organisations or those unfamiliar with homeopathy. Comments, references or links posted by others on this page may not reflect the opinion of Homeopathy Plus and so should not be seen as an endorsement or recommendation by Homeopathy Plus. Please see a trusted healthcare practitioner for advice on health problems. Further information about the purpose of our material may be read in our disclaimer.