Homeopathy in Sports Medicine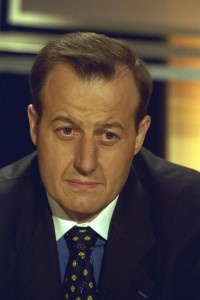 The British Homeopathic Association has a 2012 interview with Dr Jean Marcel Ferret, the team doctor for French national football team from 1993 to 2004, during which time they won the World Cup in 1998 and the European championship two years later. He was asked:
Why did you become interested in homeopathy?
What are the advantages of homeopathy in terms of the treatment of sports injuries?
What are the most common injuries suffered by the footballers?
Can you give me some examples of homeopathic medicines that you've used to treat injuries suffered by footballers?
Is homeopathy widely used in France for the treatment of injuries in sports medicine?
How is homeopathy viewed by the wider medical profession in France?
How would you respond to those who criticise homeopathy by suggesting that it offers no medical benefit apart from the placebo effect?
And finally, who is going to win Euro 2012?
You may know the answer to the last question, but if you are interested in the others, visit the BHA site at the following link.
More Information: A champion's approach to sports medicine
---
Sign up for Our Newsletter!
If you liked the information on this page you may also enjoy our free weekly newsletter, full of world news on homeopathy. Subscribe to it at: http://mad.ly/signups/46424/join.
Note: All information we provide and comments we make are from the homeopathic perspective. They are not necessarily endorsed by sectors of some governments, medico-pharmaceutical groups, "skeptic" organisations or those unfamiliar with homeopathy. Comments, references or links posted by others on this page may not reflect the opinion of Homeopathy Plus and so should not be seen as an endorsement or recommendation by Homeopathy Plus. Please see a trusted healthcare practitioner for advice on health problems. Further information about the purpose of our material may be read in our disclaimer.