Study: Homeopathy and Psoriasis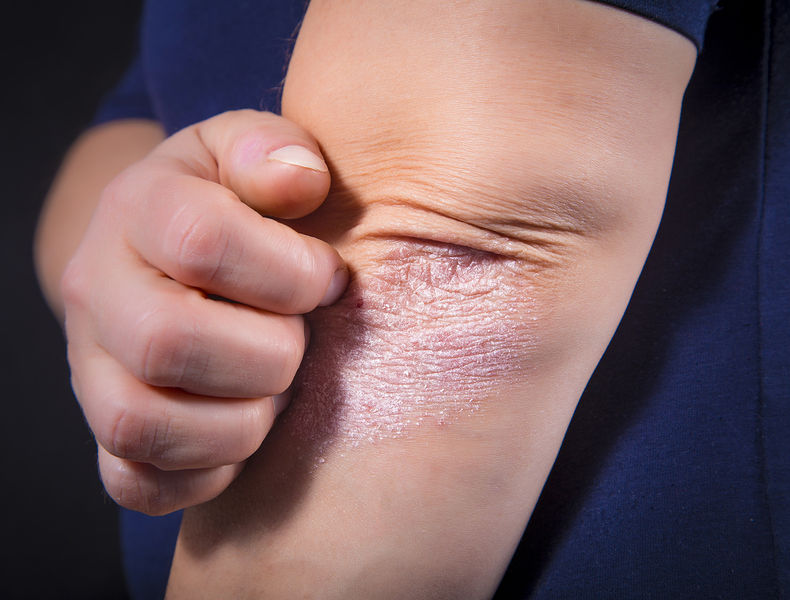 Psoriasis sufferers endure long-term or permanent physical and psycho-social symptoms as a result of their condition.
Drug-based treatment options are prolonged, expensive, and expose the sufferer to unwanted side-effects and the risk of toxicity. As a result, patient dissatisfaction with the available treatments is high.
In 2008, 82 adults with long-term, chronic psoriasis were enrolled in study to examine the effects of homeopathic treatment on their psoriasis and other accompanying diseases. Most participants already had a history of lengthy pretreatment with conventional medicines.
Throughout the study, treatment was individualised to according to each participant's symptoms. Numerous remedies were used across the 82 participants with the most common being Natrum muriaticum, sulphur, Sepia, Lycopodium, Silica, Pulsatilla, Calcarea carbonica, Nux vomica and Lachesis.
During the trial, the severity of the participant's psoriasis, their accompanying diseases, and their quality of life improved substantially. At the same time, their need for conventional treatments and health services decreased markedly.
The greatest improvements in participant's symptoms were seen in the first 3 months with gradual and ongoing improvements over the remaining 18 months of the trial.
Full Paper: Homeopathic treatment of patients with psoriasis
Tags: health, homeopathy, improvement, lycopodium, natrum muriaticum, Natural Health, psoriasis, sepia, silica, study, sulphur
---
If you liked the information on this page you may also enjoy our regular newsletter, full of information, news, discounts, and offers. Subscribe here.
$i;?>
No Comments
Comments are moderated and may take up to 24 hours to appear.
No comments yet.
Sorry, the comment form is closed at this time.