Taken to Court – Part 1: Two approaches to prevention and immunisation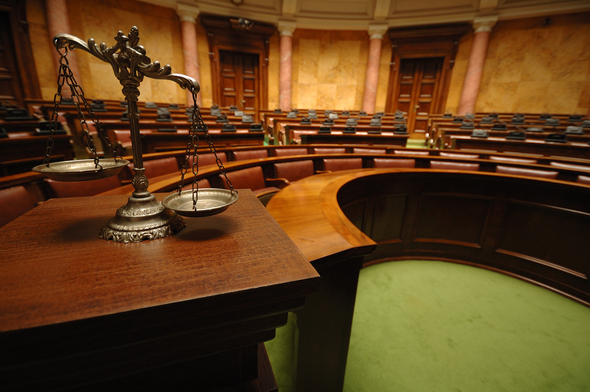 Post by Fran Sheffield.
As most readers know, Homeopathy Plus and I spent the last part of November 2013 in Court with the Australian Competition and Consumer Commission (ACCC).
They accused us of misleading and deceptive statements about the whooping cough vaccine and Homeopathy's ability to treat and prevent whooping cough.
(If this is news to you, please see Legal Matters)
As we wait for the Justice to examine the evidence and hand down a judgement I will be releasing a series of posts that discuss the events, circumstances, and consequences of the legal action launched by the ACCC.
It is my firm belief that it had nothing to do with "deceptive and misleading information" or "trade and commerce" but was the culmination of an 8-year struggle by certain groups to remove information on homeoprophylaxis (homeopathy's ability to protect against epidemic disease) from our website and newsletters and out of the public eye.
The reasons for this struggle will become apparent in later posts (all "Taken to Court" posts can be read at: Legal Matters) but for the time being I want to lay the groundwork with information on two similar yet very different approaches to disease prevention. At the end of the post I provide links to more information and ways you can become involved or help.
Falling Short
Whether it's malaria, measles, or some other infectious disease, the world has always been plagued by epidemics. In recent times we've tried to control them by various vaccines and though they promised much, their drawbacks soon became apparent.
For example, vaccines were:
not as effective as first hoped;
slow to develop and produce;
expensive;
complicated to distribute and administer;
carried minor to serious side-effects; and
for some diseases, no vaccine existed
Bridging the Gap
In contrast, it seemed to me that homeopathy had a solution for both problems – disease and the shortcomings of vaccines. A quick check showed that it had been repeatedly and successfully used to prevent disease for more than 200 years – and during some of the world's worst epidemics.
The benefits were obvious. It was:
inexpensive;
easily prepared;
simple to distribute and administer;
safe; and
already had a number of prophylactics for the symptoms of each epidemic disease.
If homeopathy had been used to limit infectious diseases in the past, it could do the same again – and not just in the relatively well-protected West, but in countries that still suffer from cyclic epidemics.
That realisation was life-changing for me and the start of a journey that involved lobbying governments, distributing information, advocating its use at points of need and pressing for further research. It was also a realisation that took me to court. This is the story I hope to tell.
What I've Learnt
Each post will carry a lesson or two of what has been learnt along the way. In hindsight, this first lesson should have been obvious but it wasn't; sometimes it is hard to be patient.
Lesson 1: Don't expect others to know what you already know and accept.
Just because something has been around for 200 years, don't expect others to know all about it too. They most likely won't and more importantly, may have trouble understanding it on first pass. Settle in for the long haul and introduce it step by step.
Coming Next
Future posts show how homeopathy has been used to reduce the transmission and impact of disease in past and current epidemics; why some have been offended or upset by this information; the inevitable backlash that followed its distribution; attempts at intimidation and suppression; what happens when a matter like this goes to court; what is lost when we don't speak out about the truth, and what we should do for the future.
Resources and Events
1. Homeoprophylaxis: Human Records, Studies and Trials
2. Fighting Fund
Tags: Coming Next, Coming Soon, disease, Falling Short, immunisation, prevention
If you liked the information on this page you may also enjoy our free weekly newsletter, full of world news on homeopathy. Subscribe to it at: http://mad.ly/signups/46424/join.
Note: All information we provide and comments we make are from the homeopathic perspective. They are not necessarily endorsed by sectors of some governments, medico-pharmaceutical groups, "skeptic" organisations or those unfamiliar with homeopathy. Comments, references or links posted by others on this page may not reflect the opinion of Homeopathy Plus and so should not be seen as an endorsement or recommendation by Homeopathy Plus. Please see a trusted healthcare practitioner for advice on health problems. Further information about the purpose of our material may be read in our disclaimer.