Fran Sheffield (MHlthScEd, MAAPH, AROH Reg) is a homeopath with 25 years experience in clinical practice and homeopathic education.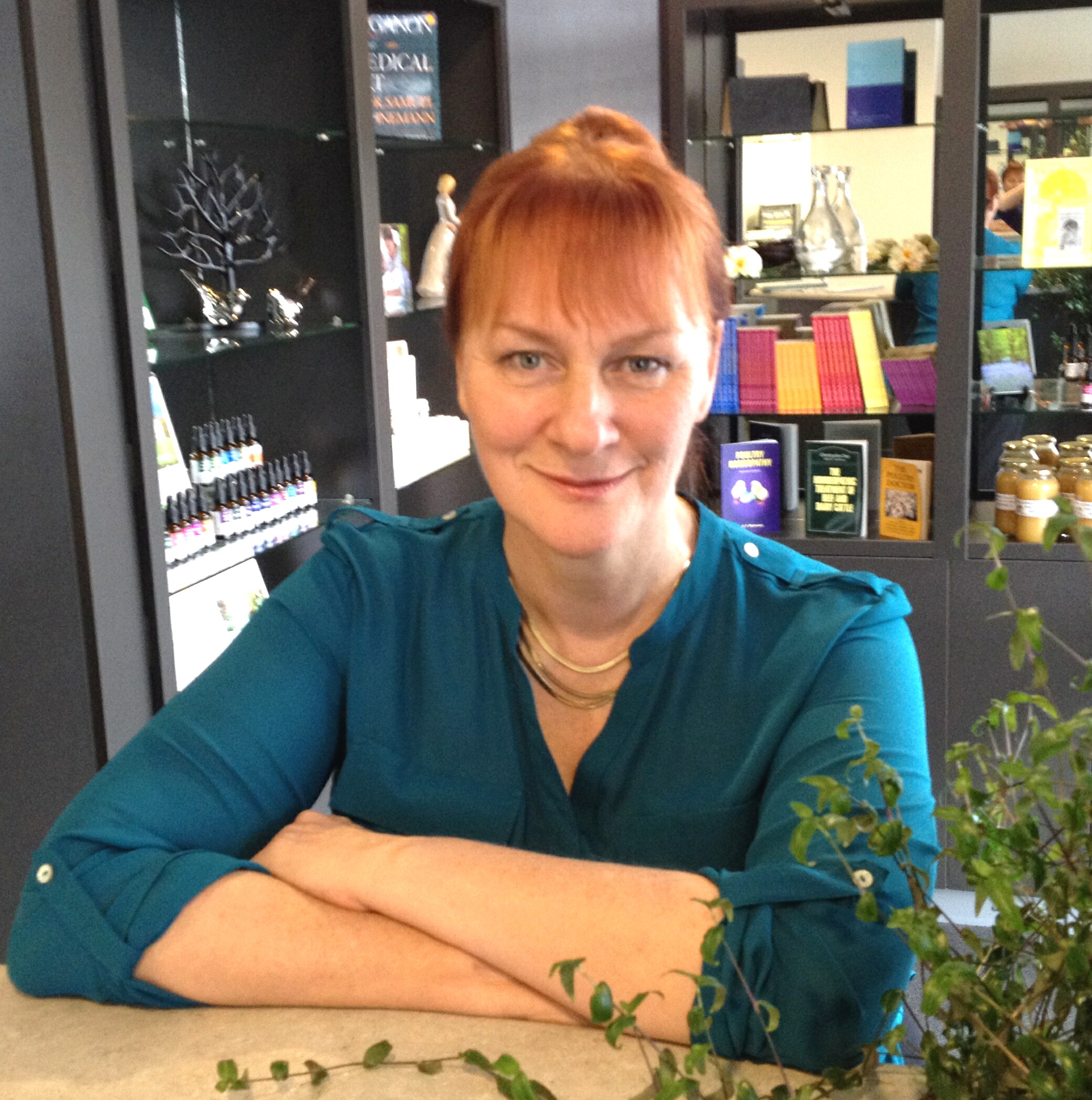 She has qualifications in Nursing, Midwifery, and Health Science Education and is the senior homeopath and educator at Homeopathy Plus.
Fran has been engaged at state and national levels in homeopathic curriculum design and delivery, and the mentoring and supervision of homeopathic students and practitioners.
She has also presented at national and international conferences as a keynote and invited speaker, and regularly runs community workshops on how to use homeopathy for friends, family and pets.
Fran continues to live, practice, and teach on the Central Coast of NSW, Australia. National and international appointments with Fran – in-person, by phone or by Skype – can be booked at the Homeopathy Plus! Clinic.
---
If you liked the information on this page you may also enjoy our regular newsletter, full of information, news, discounts, and offers. Subscribe here.
Note: All information we provide and comments we make are from the homeopathic perspective. They are not necessarily endorsed by sectors of some governments, medico-pharmaceutical groups, "skeptic" organisations or those unfamiliar with homeopathy. Comments, references or links posted by others on this page may not reflect the opinion of Homeopathy Plus and so should not be seen as an endorsement or recommendation by Homeopathy Plus. Please see a trusted healthcare practitioner for advice on health problems. Further information about the purpose of our material may be read in our disclaimer.