Can homeopathy be placebo when it cures farm animals?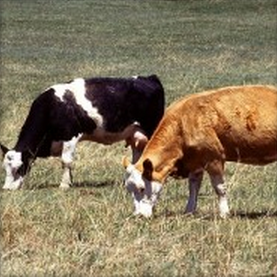 "One argument in favor of the true healing power of homeopathy — one that I've never heard countered by the skeptics — is the success of homeopathic remedies in treating animals. Even the Queen of England likes to treat her pet Corgis with homeopathy!"
So begins an article on veterinary homeopathy by Amy Lansky and Tina Anderson.
Curious about how the Queen treats her corgis? Just click on the link to find out more. While you are at it, follow links to other stories about:
The large scale prevention of respiratory diseases in pigs by homeopathy
How the EU is funding 2 million euro research on how homeopathy can be used to treat farm animals and so reduce antibiotics use
The reduction of anxiety in stressed mice when homeopathy is used.
Homeopathic alternatives to animal vaccines
A new veterinary repertory that helps identify the needed remedy for an unwell animal
The use of homeopathy in dairy herds by hundreds of New Zealand farmers
A UK vet who now favours homeopathy for the animals he treats
An Indian zoo which uses homeopathy for its animals
The treatment of canine tumors with homeopathy
Stress in captured wild birds reduced by homeopathy prior to their release back into the wild
More Information: How Can Homeopathy Be Placebo When It Cures Farm Animals?
Tags: animals, cures, farm, Queen
---
If you liked the information on this page you may also enjoy our regular newsletter, full of information, news, discounts, and offers. Subscribe here.
$i;?>
No Comments
Comments are moderated and may take up to 24 hours to appear.
No comments yet.
Sorry, the comment form is closed at this time.