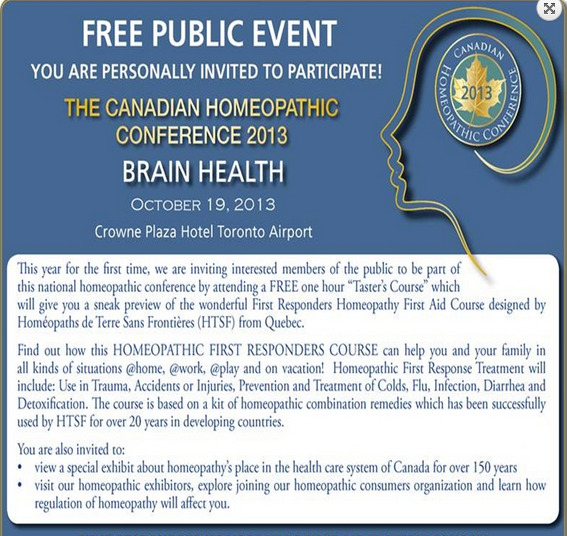 Do you live in Canada? A free homeopathy course is available for the public – but register soon, because it runs on 19 October.
As a special feature, this year's Canadian Homeopathic Conference in Toronto will be offering an hour-long "Taster's Version" of the Homeopathes de Terre Sans Frontieres' "First Responder" Course.
Developed over 20 years by this team of humanitarian homeopaths to respond to health needs in third-world countries, this course will start you off learning how to use homeopathic remedies to relieve colds, flu, diarrhea, infections, aid in detoxification and more.
More Information: Free Public Event