Cows benefit from homeopathy too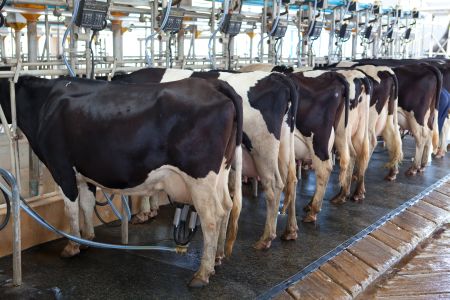 An observational pilot study has shown that cows with udder inflammation benefited from a combination homeopathic remedy applied directly to the teat. Mastitis was significantly improved in 4 -7 days and milk yield increased from the first treatment. Many dairy herdsmen across Europe, the UK and New Zealand use homeopathy extensively in their herds – and by placing the remedy into their cow's drinking water rather than on their teats. It works just as quickly and is not as time-consuming or as expensive, leading to happy farmers and happy cows. With many other remedies available for the treatment of cow mastitis, an investment in a good 'homeopathy for herds' book is well worth while.
More Information: Cows benefit from homeopathy too
---
Sign up for Our Newsletter!
If you liked the information on this page you may also enjoy our free weekly newsletter, full of world news on homeopathy. Subscribe to it at: http://mad.ly/signups/46424/join.
Note: All information we provide and comments we make are from the homeopathic perspective. They are not necessarily endorsed by sectors of some governments, medico-pharmaceutical groups, "skeptic" organisations or those unfamiliar with homeopathy. Comments, references or links posted by others on this page may not reflect the opinion of Homeopathy Plus and so should not be seen as an endorsement or recommendation by Homeopathy Plus. Please see a trusted healthcare practitioner for advice on health problems. Further information about the purpose of our material may be read in our disclaimer.