Extraordinary Medicine — The Truth About Homeopathy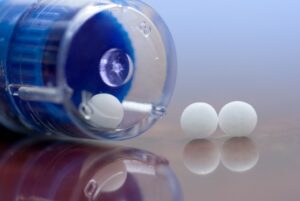 Over the past few years homeopathy has been under attack by groups with a vested interest in discrediting it.
In response, a new website, Extraordinary Medicine, has been formed to set the record straight.
It provides the real facts on:
What is homeopathy? What does it mean? What are the issues?
What is homeopathy? What does it mean? What are the issues?
Extraordinary evidence: homeopathy's best research
The extraordinary evidence homeopathy's enemies (and their media allies) doesn't want you to see.
Nothing in high-potency remedies? The newest research suggests that there is… something.
Frequent false statements about homeopathy… and the truth
Frequently-heard false statements about homeopathy. We set the record straight.
Should a treatment be used when no one knows how it works? There are ethics!
Intellectual terrorism in science
Do you think science advances in a completely rational and objective way, and researchers aren't vulnerable to intimidation, dogmatism, financial influence and other human failings? Think again.
Homeopathy: a history of opposition
The orthodox medical establishment has been attacking homeopathy due to the threat posed by its effectiveness right from the start. 200 years ago.
Media skeptics: a popcorn gallery
And… they're still at it! What drives today's detractors? Hint #1: "follow the money."
Dr. Samuel Hahnemann, who discovered homeopathy, is arguably medicine's greatest unknown genius.
Learn more now at Extraordinary Medicine.
Tags: Extraordinary Medicine, homeopathy, research, Samuel Hahnemann
---
If you liked the information on this page you may also enjoy our regular newsletter, full of information, news, discounts, and offers. Subscribe here.
Note: All information we provide and comments we make are from the homeopathic perspective. They are not necessarily endorsed by sectors of some governments, medico-pharmaceutical groups, "skeptic" organisations or those unfamiliar with homeopathy. Comments, references or links posted by others on this page may not reflect the opinion of Homeopathy Plus and so should not be seen as an endorsement or recommendation by Homeopathy Plus. Please see a trusted healthcare practitioner for advice on health problems. Further information about the purpose of our material may be read in our disclaimer.