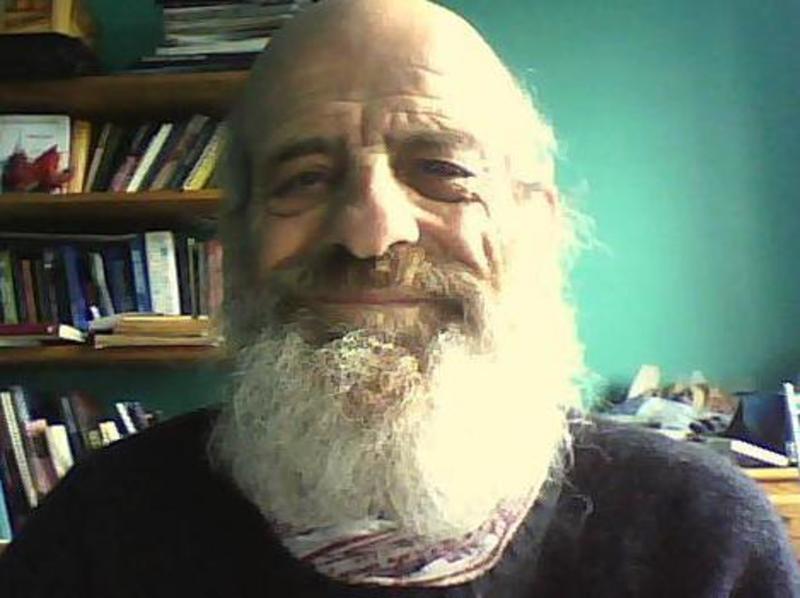 Vaikunthanath das Kaviraj was a leading voice on the use of homeopathy for plants and soil. He shared much of his knowledge in the Agrohomeopathy section of this website.
Born in the Netherlands in 1946, Kaviraj's first experience with plants was when he got a job helping out at a tree nursery at the age of 14.
Throughout his youth he showed an interest in nature and astrology, reading the likes of Dutch astrologer Mellie Uyldert and developing a desire to see and learn more about the world.
In 1964 he took his first trip to India overland via several south-east Asian countries, where he learned about their native plants. In 1968, he co-founded the Magic Bus Company, offering rides to tourists to India by minivan.
After a few 'experimental' years in the US where he experienced Woodstock first hand and 'hung out' with the likes of Bob Dylan, Alan Ginsberg and the Grateful Dead, he decided in 1970 to head back to Europe, sell his share in the Magic Bus Company and join the Hare Krishna movement.
He stayed with them until 1979, travelling to France and Belgium where he ran organic farms.
In 1979 Kaviraj returned to India where he became seriously ill. After trying several different therapies he was healed by an Indian homeopath whose remedy worked within just three days. Kaviraj became his protégé, training under him for a year and a half before taking over his clinic for a further eight years.
In 1986, while visiting Europe, he made the chance discovery that Belladonna can heal a Scarlet fever-like disease in apple trees, which steered him towards agrohomeopathy.
In 1990 he moved to Western Australia where the abundance of land meant he could carry out his experiments on a large scale. He developed and tested several new agrohomeopathic remedies and established a business selling them.
When it came to the attention of the National Registration Authority that Australian farmers were using homeopathy instead of the agrochemicals, product registration legislation was passed so fees could be charged. Curiously, these previously non-existent fees were increased exponentially over ensuing years, forcing Kaviraj to close his business and leave the country.
In 2000 he moved back to Holland and later London where he lives today. He continues to research and write about agrohomeopathy and homeopathy in general. He published his first book 'Homeopathy for Farm and Garden' in 2006.