GPs say wacky alternatives such as homeopathy AREN'T hokum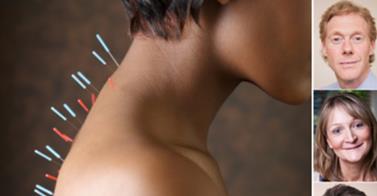 The Daily Mail has interviewed six GPs who also use alternative therapy as part of their practice. Dr Tim Robinson tells how he came to use homeopathy and says, "Sceptics say science cannot explain homeopathy, and therefore scientists should not support it. But I've seen that homeopathy can be extremely effective in many conditions, such as anxiety, depression, grief, hay fever, catarrh, IBS, menopausal symptoms, PMS, osteoarthritis and eczema. In babies and children, there are effective remedies for colic, teething, sleep problems, night terrors and car sickness."
Read the sorts of cases he manages with homeopathy in an article from the Daily Mail. The interviews with other doctors who use alternative therapies are equally interesting.
More Information: The GPs who say wacky alternative cures like herbs, hypnotism and Indian massage AREN'T hokum.
Tags: alternative, cures, homeopathy, interesting
---
If you liked the information on this page you may also enjoy our regular newsletter, full of information, news, discounts, and offers. Subscribe here.
$i;?>
No Comments
Comments are moderated and may take up to 24 hours to appear.
No comments yet.
Sorry, the comment form is closed at this time.