Homeopathy for the World's Fastest Man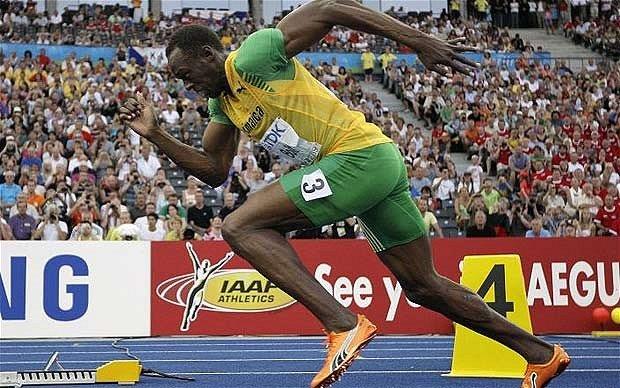 Usain Bolt, Olympic sprinter and famed winner of numerous gold medals has been using homeopathy since the age of 16. He is a patient of German sports doctor Hans-Wilheim Muller-Wohifahrt who uses homeopathy at his German clinic. Bolt flies to Munich for check-ups with him at least twice a year.
"I've been coming here since I was 16," the 100m world record holder said at a press conference in Munich. "It's been a long relationship. Every time I have a problem, he always gives good advice and treatments. He's the best at what he does. We are very close,"
Bolt was born with scoliosis, a curvature of the lower spine, which makes him more susceptible to back pain and injuries. He says "He's the only person I've been to over the years that has figured out a way to make sure my back is okay and I can compete and I can stay on track."
There are thousands of trained homeopathic physicians in Germany and Dr Müller-Wohlfahrt is a world leader in the treatment of sports injuries. "He is well-known for his holistic approach. Though conventionally trained in medicine and orthopaedics, his treatment includes manual diagnostics, as well as herbal and homeopathic remedies and acupuncture.
Other famous patients include Paula Radcliffe, Kelly Holmes, Tyson Gay, Ronaldo, Michael Owen, Steven Gerrard and Boris Becker. He is also the team doctor for the German national football team and FC Bayern München."
More Information
London 2012 Olympics: Usain Bolt races to Germany for treatment with 'Healing Hans'
Usain Bolt earns impressive London victory with Rio looming
Tags: fstest man, homeopathy, injury, sprint, usain bolt
---
If you liked the information on this page you may also enjoy our regular newsletter, full of information, news, discounts, and offers. Subscribe here.
$i;?>
No Comments »
Comments are moderated and may take up to 24 hours to appear.
No comments yet.
Leave a comment
You must be logged in to post a comment.