Homeopathy helps 80 % of leprosy patients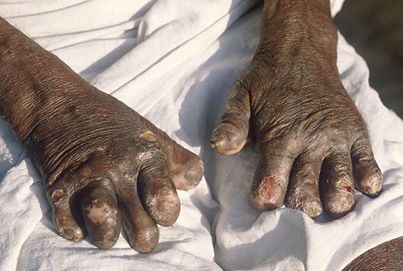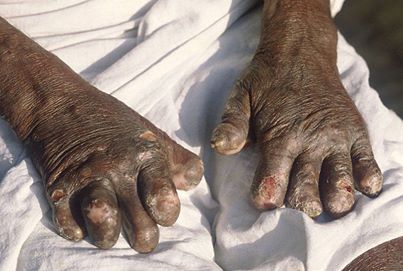 The Times of India (Jan 31, 2014) reports that homeopathy has restored sensation to over 80% of 2,700 leprosy sufferers during a recent pilot project .
The participants had been "successfully" treated by conventional medicine prior to the trial but still struggled with ulcers and lack of sensation.
Dr Dhruv reported, "After the year-long homeopathy course, it was found that more than 80% of the patients had recovered the senses in their affected body parts and their wounds had healed."
The possbility of extending the project to other parts of India is now being explored.
More Information: Homoeopathy healing 80 % leprosy patients, claims Ayush
Tags: conventional, Dr Dhruv, homeopathy, india
---
If you liked the information on this page you may also enjoy our regular newsletter, full of information, news, discounts, and offers. Subscribe here.
Note: All information we provide and comments we make are from the homeopathic perspective. They are not necessarily endorsed by sectors of some governments, medico-pharmaceutical groups, "skeptic" organisations or those unfamiliar with homeopathy. Comments, references or links posted by others on this page may not reflect the opinion of Homeopathy Plus and so should not be seen as an endorsement or recommendation by Homeopathy Plus. Please see a trusted healthcare practitioner for advice on health problems. Further information about the purpose of our material may be read in our disclaimer.