Homeopathy helps woman get rid of 11x6mm-size kidney stone
Many people are converted to homeopathy when it stops their renal colic and helps dissolve or pass their kidney stones.
The following is another kidney stone story from India where homeopathy is widely practiced and promoted by the government.
46-year-old Rekha Bai had been repeatedly told she would she would need surgery to remove a substantial kidney stone – one larger than the image beside this piece.
Fearing the knife she turned to homeopathy and became another success story in the safe removal of painful stones.
Read what her doctors said and did in this story from the Times of India.
More Information: Homeopathy helps woman get rid of large kidney stone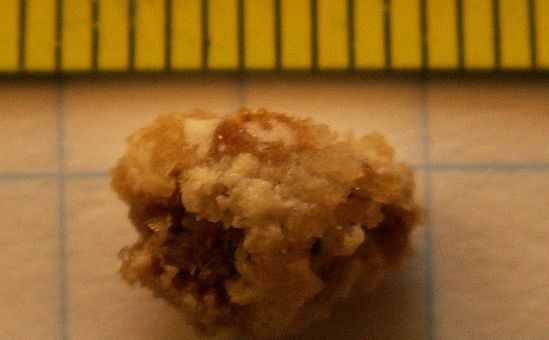 Tags: homeopathy, india, kidney, story
---
If you liked the information on this page you may also enjoy our regular newsletter, full of information, news, discounts, and offers. Subscribe here.
Note: All information we provide and comments we make are from the homeopathic perspective. They are not necessarily endorsed by sectors of some governments, medico-pharmaceutical groups, "skeptic" organisations or those unfamiliar with homeopathy. Comments, references or links posted by others on this page may not reflect the opinion of Homeopathy Plus and so should not be seen as an endorsement or recommendation by Homeopathy Plus. Please see a trusted healthcare practitioner for advice on health problems. Further information about the purpose of our material may be read in our disclaimer.