Homeopathy for sweating problems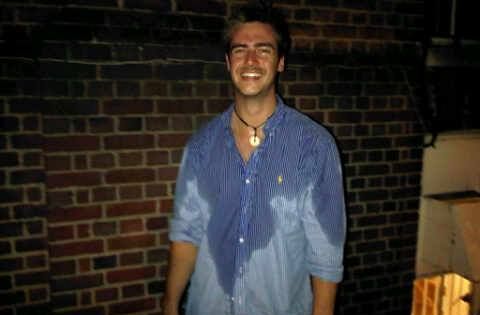 Homeopaths regularly end up treating people with disorders of sweating. There can be hyperhydrosis, tinea from constantly wet feet, sweat that excoriates, sweat that smells awful, and more.
Dr Sharma has written a comprehensive article on sweat, but of most interest may be some of the "rubrics" – symptoms and related remedies – he has listed at the bottom. Rubrics such as:
▪ Weakness from suppressed foot sweat
▪ Cold sweat over the body with warm sweat on the palms
▪ Clammy sweat during childbirth
▪ Profuse night-time sweat which ceases on waking but returns on falling asleep
▪ Warm sweating after convulsion …and so on.

Not all perspiration rubrics have been included, but they do give you a little insight into how homeopaths locate helpful remedies. Take a look – if you have a sweat problem you may even find your symptom and matching remedy listed amongst them.
Information: Perspiration, Sweat and Homeopathy
Tags: Dr Sharma, homeopaths, Information Perspiration, problems
---
If you liked the information on this page you may also enjoy our regular newsletter, full of information, news, discounts, and offers. Subscribe here.
$i;?>
No Comments
Comments are moderated and may take up to 24 hours to appear.
No comments yet.
Sorry, the comment form is closed at this time.