Homeopathy takes root in Japan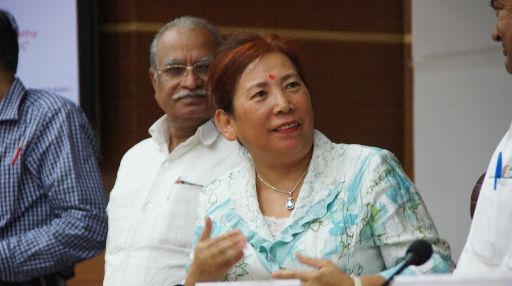 Dr. Yui, chairperson of the Japanese Homeopathic Medical Association (JPHMA) has told the Central Council for Research in Homoeopathy (CCRH) and the Central Council of Homoeopathy (CCH) how homeopathy is growing and flourishing in Japan. Her presentation included cases of patients who suffered from intractable and iatrogenic diseases yet were still helped by homeopathy. More information about her presentation and the conference can be read at:
More Information: Joint Conference
Note: JPHMA Congress in December. The 14th JPHMA Congress will be held at the Japanese representative shrine, Meiji Jingu on 7 and 8 December this year. This congress celebrates the 15th anniversary of JPHMA and homeopathy in Japan and will be simultaneously broadcast in English and Japanese. So far 600 professional homoeopaths, homoeopathic students and community members have registered, and they would be happy for you to attend, too. Registration forms and more information is available here.
Tags: homeopathy, japan, JPHMA, root
---
If you liked the information on this page you may also enjoy our regular newsletter, full of information, news, discounts, and offers. Subscribe here.
$i;?>
No Comments
Comments are moderated and may take up to 24 hours to appear.
No comments yet.
Sorry, the comment form is closed at this time.