Homeopathy Used to Combat Malaria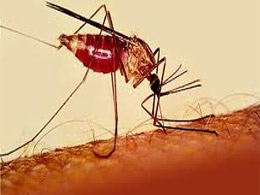 Several Indian newspapers report that a homeopathic remedy able to treat and prevent malaria is now being distributed by the government, free of charge and door-to-door, to residents in Raipur.
The government official said that the medicines had been previously tested in the Korba district and following successful results there, the state government was extending the program to other areas affected by malaria.
More Information: Medicine to prevent malaria to be distributed in Chhattisgarh
and
Kanwar distributes anti-malaria homoeopathic medicine
Tags: government, homeopathic, homeopathy, malaria, medicine, mosquitoes, viruses
---
If you liked the information on this page you may also enjoy our regular newsletter, full of information, news, discounts, and offers. Subscribe here.