My Grandfather's Homeopathy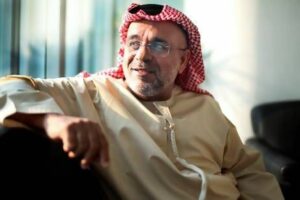 'My grandfather's homeopathy changed my view of medicine', says Mr Al Mazrooei, an Emirate national.
Following his grandfather's positive experience with homeopathy for bladder cancer, Mr Mazrooei decided to use homeopathy for his own health care.
"Since then, I've been dealing with homeopathy for nearly everything," he says. "I mostly use it for when I have stomach illness or indigestion. Many times when you take medicine, either the condition isn't cured or you end up with many unpleasant side effects."
More Information: My grandfather's homeopathy changed my view of medicine
Tags: bladder, homeopathy, Mr Al Mazrooei, Mr Mazrooei
---
If you liked the information on this page you may also enjoy our regular newsletter, full of information, news, discounts, and offers. Subscribe here.
Note: All information we provide and comments we make are from the homeopathic perspective. They are not necessarily endorsed by sectors of some governments, medico-pharmaceutical groups, "skeptic" organisations or those unfamiliar with homeopathy. Comments, references or links posted by others on this page may not reflect the opinion of Homeopathy Plus and so should not be seen as an endorsement or recommendation by Homeopathy Plus. Please see a trusted healthcare practitioner for advice on health problems. Further information about the purpose of our material may be read in our disclaimer.