Our Christmas Gift to You
It's an expensive time of year so we hope this $25.00 gift certificate is a welcome and useful gift. Redeem it before midnight, Thursday, 31st January 2019, on any online product or with any purchase or homeopathic appointment at our clinic (face-to-face appointments, or by phone or Skype).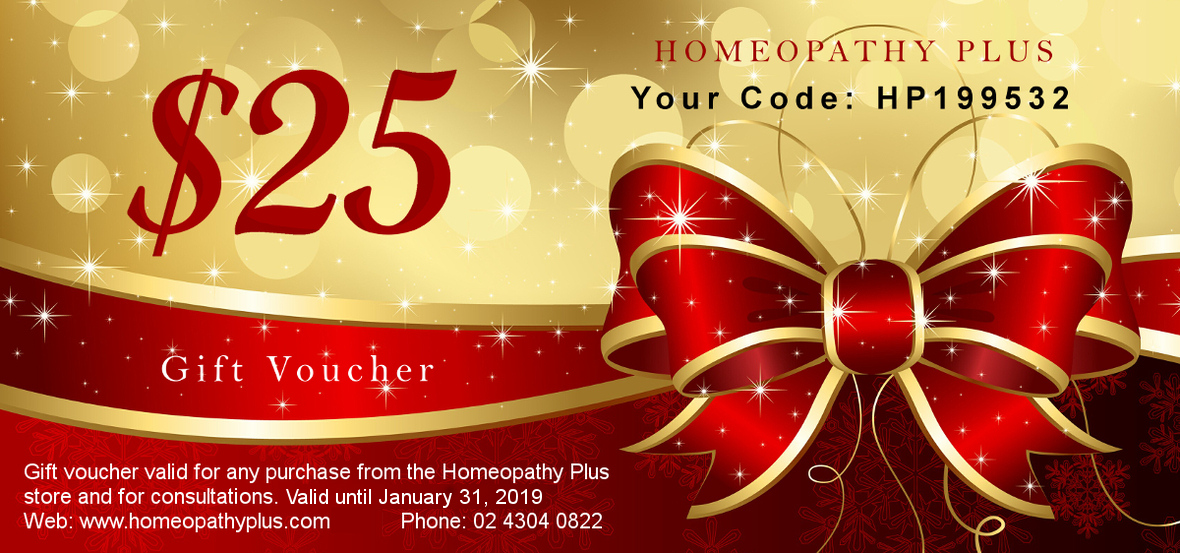 A gift for you
A very big thank you for being with us during 2018, and for the trust and support shown us.
In appreciation, we would like to offer you a gift certificate (coupon) valued at $25.00, redeemable until the end of January, 2019.
Who can use the coupon?
This gift is ONLY for you, our existing customer or subscriber. It is NOT being offered to passing website visitors.
Just remember to redeem it before midnight, Thursday, 31st of January, 2019.
What can the coupon be used for?
This coupon can be used with anything you may wish to purchase from our clinic, office, or online store. (Just print the coupon if coming into the clinic or office, or enter the coupon code of HP199532 at the checkout when purchasing online. We'll take care of the rest.)
It can also be used for your next homeopathic appointment (face-to-face, Skype, or by phone) or with one of our coming weekly specials or promotions.
(Unfortunately, and unlike last year, the $25.00 coupon code cannot be applied to delivery and shipping charges this year. Earlier in 2018, the content management system that operates our website and many others, updated itself. Sadly, the new update blocks coupons being applied to shipping charges. We hope this retrograde step will be corrected in the next update but until then it's not possible to reduce your shipping fees via the coupon. Purchases over $85.00 will still be sent shipping-free, though so that may be an option for some customers.)
Ideas on how the coupon can be spent
One vial of pills – completely free.
One Complex (combination remedy) – only $3.50 with the gift coupon.
Reduce the total price of a larger purchase from our office or online shop.
Reduce the consult fee of your next homeopathy appointment.
How to redeem the coupon
Apply the coupon during checkout by entering HP199532 in the Coupon Code box and then click the Apply Coupon button. The online shop will automatically deduct $25.00 from your purchase.
If using it for appointments or anything purchased at our office, print it and bring it in with you, or mention it while talking with us by phone or Skype.
We hope this gift makes your homeopathic purchases a little easier and more joyful this Christmas.
Three ways to order
1. Place your order online. Apply the coupon during checkout by entering HP199532 in the Coupon Code box and then click the Apply Coupon button. The online shop will automatically deduct $25.00 from your purchase.
Standard shipping is just $9.95 to anywhere in the world, and shipping is free for orders over $85.00! Cryptocurrency payments accepted. Free "click and collect" available from our clinic for orders placed before 12 midday on the same business day.
2. Order over the phone by calling us on (+61 2) 4304 0822 – we'd love to help you.
3. Purchase directly from our clinic and office at 7b / 1 Pioneer Avenue, Tuggerah NSW 2259, Australia. (When you phone and pay for your order ahead of time, we'll have it ready, waiting for you.)
This offer ends at midnight on Thursday, 31st January, 2019 (UTC/GMT -8 hours).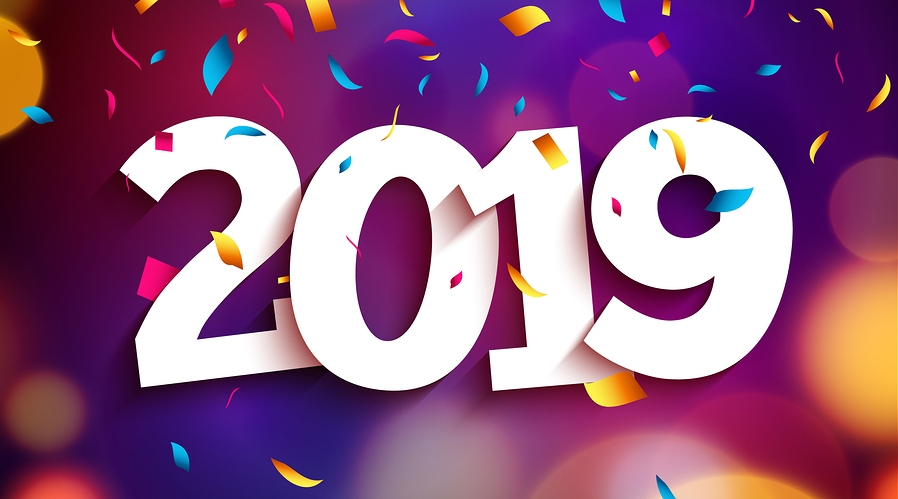 ---
If you liked the information on this page you may also enjoy our regular newsletter, full of information, news, discounts, and offers. Subscribe here.
Note: All information we provide and comments we make are from the homeopathic perspective. They are not necessarily endorsed by sectors of some governments, medico-pharmaceutical groups, "skeptic" organisations or those unfamiliar with homeopathy. Comments, references or links posted by others on this page may not reflect the opinion of Homeopathy Plus and so should not be seen as an endorsement or recommendation by Homeopathy Plus. Please see a trusted healthcare practitioner for advice on health problems. Further information about the purpose of our material may be read in our disclaimer.