Report Shows Homeopathy Vital to UK Economy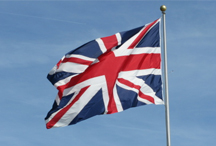 The recent Breakthrough Growth Champions Report (compiled by credit ratings service, Experian, and commissioned by Santander) found that just a tiny fraction of the UK's small business community accounted for two thirds of all private sector employment. Homeopathy, along with other complementary therapies, was identified as being one of those economic and employment "champions" – even outpacing the contribution of the architectural and engineering sector.
In light of the pending changes in the Medicine Act (see above), the question has to be asked, "Does the UK government really want to take the country into deeper financial woes through legislation that would restrict the economic contribution of such an important stakeholder?"
http://bit.ly/KOLseZ
More Information: Do 5% of SMEs create 65% of UK employment? 
Tags: alternative, community, conventional, government, health, homeopath, homeopathic, homeopathic remedy, homeopathy, medicine, Medicine Act, politics, question, science, society, treatment, uk
---
If you liked the information on this page you may also enjoy our regular newsletter, full of information, news, discounts, and offers. Subscribe here.
Note: All information we provide and comments we make are from the homeopathic perspective. They are not necessarily endorsed by sectors of some governments, medico-pharmaceutical groups, "skeptic" organisations or those unfamiliar with homeopathy. Comments, references or links posted by others on this page may not reflect the opinion of Homeopathy Plus and so should not be seen as an endorsement or recommendation by Homeopathy Plus. Please see a trusted healthcare practitioner for advice on health problems. Further information about the purpose of our material may be read in our disclaimer.