The Survey Results Are In! (March 2019)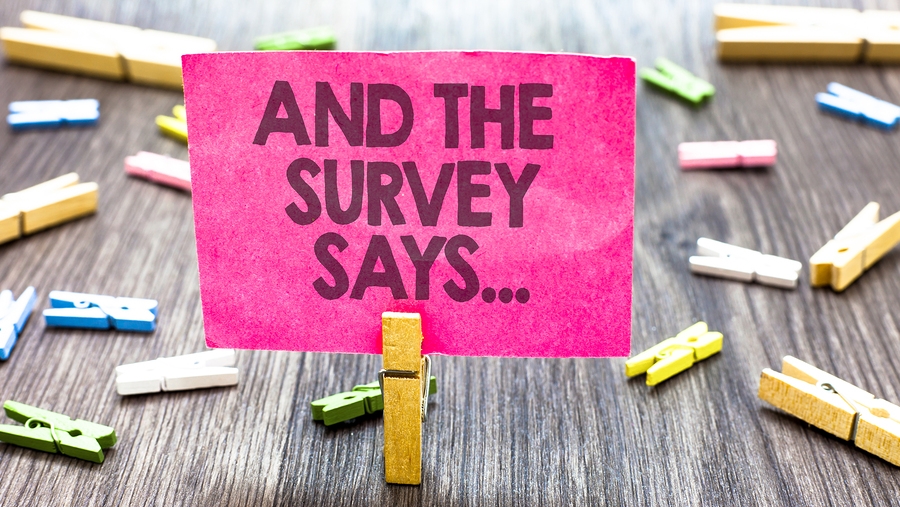 Recently, you received a survey from us asking for feedback, especially on changes you would like us to implement in Homeopathy Plus. Thank you to everyone who responded – there were countless insightful comments and good ideas.
Before we move on to the feedback about the survey, we'd like to cover a couple of points:
1. If you were one to the respondents who asked us a question in the survey, would you please contact us by phone (+612 4304 0822) or email (office@homeopathyplus.com) as we can't match responses to email addresses, and so can't reply to your need or question. One person was having trouble resetting his or her password and others were asking more general questions. Please contact us as we would love to help.
2. If you wish to use your $10 thank-you coupon, remember that it expires in approximately 24 hours from time you received our email notifying you of this feedback. The expiry time is midnight, 31st March, 2019 – UTC/GMT -8 hours).
Below is list of the questions we asked and a summary of the types of responses received. Many of these suggestions will be implemented over the coming 12 months. Some may take a little longer.
A rollout of planned changes can be seen at the end of the questions.
Q.1 Are you a therapist/practitioner or customer/enthusiast?
Most respondents were customers or home-users of homeopathy. About 10% were therapists or practitioners.
Q.2 How long have you been using homeopathy?
About 50% have been using homeopathy for 10 years, 30% for 3-10 years, and the remainder for 0-3 years.
Q.3 Who do you use Homeopathy for?
The largest response was 'Yourself', followed by 'Adult family members', 'Children', and 'Pets'.
Q.4 How often do you use homeopathy for yourself or others?
45% use homeopathy 'All the time', closely followed by 'Often'.
Q.5 Why did you start using homeopathy?
In percentage order, respondents began using homeopathy because:
They had always been interested in alternative therapies,
Conventional medicine and pharmaceuticals couldn't help,
They wanted safe treatments for their babies and children,
Medication side-effects became intolerable,
They were raised in a family using homeopathy.
Comments included:
Stories of long-term health problems improving rapidly on changing to homeopathy. For example, "Three days on homeopathic remedy and he was a normal healthy boy again."
Wishes of having found homeopathy earlier. For example, "At this advanced stage of life I believe I have found a passion and avocation. If I were younger it would have been my profession." (It's not too late – wait for news about our study groups!).
Benefits of homeopathy. For example, "It is cleaner and a healthier option." (We couldn't agree more.)
Q.6 How easy was it to place an order at our on-line shop?
84% said it was either 'Extremely easy' or 'Very easy'. The remaining 16% found it 'Somewhat easy' to 'Not easy at all'
Comments included;
More help is needed on which remedies to choose for particular problems or symptoms.
Several wanted a garden manual to help them with agrohomeopathy.
One person asked why some remedies were not listed even though s/he was able to order them by phone. (Answer: due to regulatory reasons we are not allowed to place remedies such as nosodes or homeopathic opiates on our website, but can provide them on direct request.)
Several wanted us to carry an increased range of potencies.
Q.7 Were you able to find all the products you wanted in our online shop?
Over 80% found what they wanted. Some only found "most". Missing products included:
Flu-stop! (Because of regulations it has been relabeled as Winter Defense)
Individual Bach Flower remedies.
Nosodes (Unfortunately, we are not permitted to list some nosodes but these can be ordered by phoning or emailing us directly.)
Potencies other than those listed.
Certain books.
Cream and powder remedies.
A number of remedies we currently do not carry but will be adding to our range over coming months.
(Note: If can't find the remedy you want in the online store, please contact us by phone or email as it may be available but unlisted, or we may be able to get it in as a special order).
Q.8 Was your product packaged appropriately and delivered in a timely and secure manner?
90% were happy with packaging and delivery but some wanted the pill vials to be stronger and more secure, especially for international orders. (This is something we're working on.)
Some overseas customers would like faster delivery times (which can be achieved by choosing the express delivery option.) Unfortunately, standard deliveries may be delayed by several days as they pass through customs and processing requirements in the country of destination.
Q.9 Our business provides information on homeoprophylaxis (homeopathic immunization) but currently, we don't offer prophylactic remedies in our online store. Would you like to see them offered in the future?
Over 90% said 'Yes'. Some were concerned about government restrictions, reprisals or interference. At present, if you are looking for information on homeoprophylaxis, please contact us directly.
Q.10 Our Business provides information on Antivax (remedies for vaccine injury) but currently, we don't offer Antivax remedies in our online store. Would you like to see them offered in the future?
Again, over 90% said 'Yes'. Some were concerned about government restrictions, reprisals or interference. At present, if you are looking for information on 'antivax' remedies, please contact us directly.
Q.11 Are you interested in learning more about homeopathy?
90% said 'Yes' with several commenting that for them, learning about homeopathy was a lifelong process. Some pointed out that having no trained homeopaths in their area made treatment difficult and learning an imperative. (To provide increased learning opportunities, we will be rolling out several innovative programs over the coming months.)
Q.12 How do you best like to learn new information.
The vast majority loved the Newsletter and the information it carried. The next most popular choices were: website information, webinars, and YouTube videos.
Q.13 How would you most like to see us improve in the future?
Comments to this question were especially helpful and we're hoping to implement most, if not all. there are too many to list but some suggestions and requests were:
More books.
Lower costs and cheaper products.
More 'Know Your Remedies" information.
Some type of 'remedy finder' so that it's easier to match remedies to problems.
More information on the agrohomeopathy remedies.
Courses that cover the basics to advanced material.
Fewer emails. (Did you know there is a way to reset your email preferences to only 'once a week'? Just click on the 'Preferences' link at the bottom of any email we send.)
Greater accessibility and ease of use for those who are not so computer literate.
Easier ordering on mobile/cell phones.
Restock Flu-stop! (Because of regulations, we haven't been able to list Flu-stop! But the good news is that the same formula has been rebranded as Winter Defense.)
Individual Bach Flowers.
More learning opportunities. (Some said they would love to see a practitioner but couldn't afford the cost. Learning and interaction opportunities will hopefully help with self-prescribing.)
Monthly workshops that focus on a different remedy.
More case histories and treatment stories.
Better packaging, especially pill vials.
Bulk purchase options.
Option to purchase 3 x $5 pills rather than just one.
An easier to use shop – especially for mobile/cell phone users.
Better layout on website – with links between remedies and associated conditions and symptoms.
Order history retained by shop. (This has now been implemented).
Autofilling of customer payment and delivery details. (This feature was available but malfunctioning. It has now been corrected.)
ZipPay or AfterPay for part-payment options. Unfortunately, neither are available for service or health-related businesses. Both ZipPay and AfterPay say that this may change in the future. In the meantime, we are looking into other part-payment options.
A phone support service to obtain quick information and help. (This was introduced just before the survey was sent and will continue throughout 2019).
Encouraging, serious, and humorous comments included:
"Just keep going."
"Keep doing exactly what you are doing now."
"Your newsletter articles are a great source for someone teaching themselves."
"Hopefully you are able to post to the UK after Brexit."
"Very happy with products, service and speed of delivery."
"Free cake for customers."
Q.14 Young and sprightly or older and wiser – what is your age bracket?
The leading age bracket was 50-65 years closely followed by 35-50 years. All other age brackets received a smattering of responses.
Does this mean that 'older and wiser' wins for their savvy knowledge and use of homeopathy? Or, are the 'young and sprightly' just too busy with work and family commitments to respond to a survey?
Q.15 Do you have other comments, questions, or concerns?
Many thanked us for the information and products we supplied, and encouraged us to continue with what we are already doing.
Several expressed concern about recent attacks and the opposition homeopathy was facing. Quite a few said that they felt an anti-homeopathy agenda was being pushed with their healthcare choices being restricted by media, big pharma, and government (these were international concerns.)
Someone wanted us to make it easier for them to share things on Facebook. We think they must have been referring to a period in which (for unknown reasons), Facebook was blocking links we posted and blocking others from sharing our posts. We think this has stopped, but if you are still having problems, please let us know.
One person was concerned that ordered remedies may be affected by a hot letterbox. This is not a concern as remedies, as long as they are shielded from light, appear to survive temperatures higher than what would be experienced by sun exposure.
Our Future Plans … They Include You!
Thank you for your responses and comments. The feedback provided has been amazing and will help us improve our services to you.
We've taken all comments and suggestions on board and you can expect to see several changes rolled out through the remainder of 2019, beginning in April.
Here is just SOME of what we hope to introduce:
A membership community that provides 10-30% savings across all products, deeper information and learning opportunities, a community forum, and many other priority benefits yet to be unpacked. (We've come to believe that those who support us through the months and years deserve a little more love and attention than those who are just passing by so we want to give something of value back to you by making homeopathy as enjoyable, interesting, and inexpensive as possible. A membership area will help us do that.)
A community-based approach to the way we do things, helping you to interact not just with us, but also with others who are interested in homeopathy.
Sturdier and more secure pill vials that withstand shipping stresses. (These will be a stop-gap measure ahead of custom-built vials that will be introduced at a later date.)
An increased potency range for remedies.
New products such as pet remedies, allergen remedies, books and manuals, creams and balms, clearing essences, Tissue Salts in sucrose pills, individual Bach Flowers.
Weekly video classes/information sessions at which we will discuss events relevant to homeopathy and look one of the 'Know Your Remedies' in detail (including case histories or treatment reports). These sessions will also answer Member questions about this remedy, or about any other matter discussed.
Podcast and video presentations.
Webinars, online educational opportunities, face-to-face workshops and seminars.
A revamp our existing website so it is more helpful, intuitive, and easier to use:

More information on our products and how to use the online shop.
A 'Help' button pop-up so that people can ask for online help as they browse through the website and shop.
More information on prophylactic and "antivax" remedies.
More links between remedies and conditions or complaints they may help.

Lesson materials for community or online study groups. Support and help for those wishing to be part of a community or online study group.
Our recently introduced Phone Support service will continue.
Plus, much, much more!
In conclusion, thanks once again for your help. Please don't hold back on contacting us if you would like to discuss any other suggestion or concern, and don't forget that your $10.00 voucher expires on the 31st March 2019 (UTC/GMT -8 hours)!
(From all of us at Homeopathy Plus!)
---
If you liked the information on this page you may also enjoy our regular newsletter, full of information, news, discounts, and offers. Subscribe here.
$i;?>
No Comments
Comments are moderated and may take up to 24 hours to appear.
No comments yet.
Sorry, the comment form is closed at this time.