Trial: Influenza-like Syndromes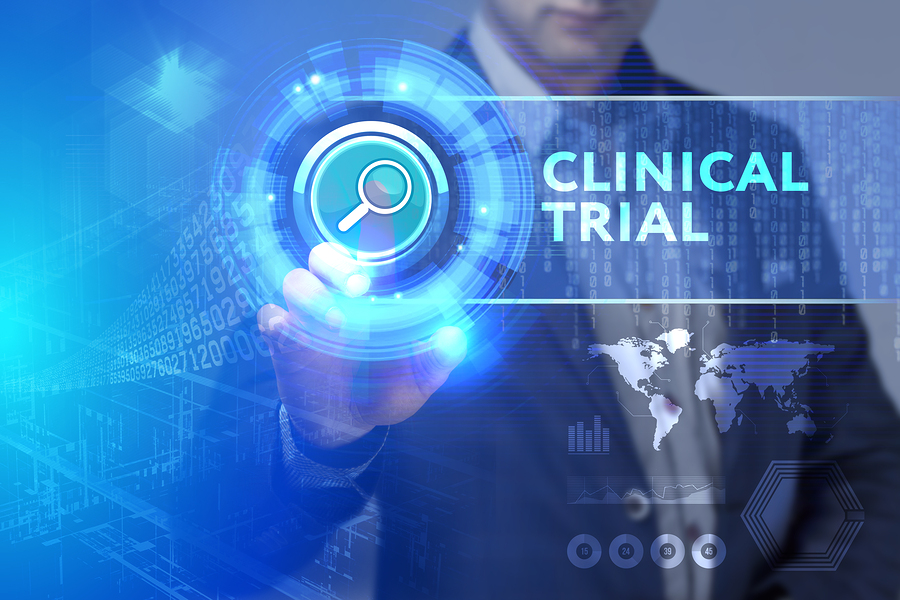 A homeopathic preparation was tested for the treatment of influenza and influenza-related syndromes. 63% of patients experienced complete resolution or clear improvement.
References
Papp, R., G. Schuback, E. Beck, et. al. "Oscillococcinum® in Patients with Influenza-Like Syndromes: A Placebo-Controlled Double-Blind Evaluation." British Homoeopathic Journal 87, no. 2 (1998): 69-76. doi:10.1038/sj.bhj.5800208.
Ferley, J.P., D. Zmirou, D. Dadhemar, and F. Balducci. "A Controlled Evaluation of a Homoeopathic Preparation in the Treatment of Influenza-Like Syndromes." British Journal of Clinical Pharmacology 27, no. 3 (1989): 329-35. doi:10.1111/j.1365-2125.1989.tb05373.x.
Homeopathy Plus! Comment
People are often surprised to learn that homeopathic remedies significantly reduce the severity and duration of the 'flu. Symptoms are sometimes removed in a few hours by just one dose while at other times, two or more doses are needed before the sufferer is completely "flu-free".
The researchers of this trial recognised that, while a regular feature of homeopathic treatment is that two patients who have the same disease are likely to need different remedies according to the individual symptoms they experience, there are certain diseases, especially some acute conditions, that can be treated with a remedy or remedy-mixtures tailored to the disease characteristics alone.
The remedy, Anas Barbariae, was chosen on this basis for the trial. In France, where homeopathy is well known, it is the largest selling flu treatment prescribed by doctors and practitioners alike.
Studies have shown it relieves the intensity and shortens the duration of flu symptoms better than anti-virals such as Tamiflu and Relenza – and without the side-effects. Those who have used it say it significantly reduces the severity and duration of symptoms.
Other homeopathic remedies perform equally well in treating the symptoms of flu. Records from the devastating 1918 flu pandemic that killed up to fifty million people around the world reveal that almost 99% of those who received homeopathic treatment survived, compared to a death rate of one third for those treated conventionally.
Some accounts from that time are:
A Philadelphian, Dean Pearson, collected information on 26,795 cases treated homeopathically with a mortality rate of 1.05% compared with a rate of 30% for conventional treatment.
Frank Wieland M.D. of Chicago told how in a plant of 8000 workers there was only one death. Practically the only remedy prescribed was Gelsemium and neither aspirin or vaccines were used.
The fatalities at the New York City hospital, where all influenza patients were treated by homeopathy, were shown to be lower than in any other city hospital in the country.
Thirty physicians in Connecticut who treated the flu homeopathically reported 6,602 cases with 55 deaths, which is less than 1%
H.A. Roberts M.D. of Connecticut wrote of how the transport service on which he served had 81 cases that all recovered under homeopathic treatment in comparison to another ship that lost 31 men.
E. F. Sappington M.D. of Philadelphia wrote that 1500 cases were reported at the Homeopathic Medical Society of the District of Columbia with only 15 deaths. Recoveries in the National Homeopathic Hospital were 100%.
T. A. McCann M.D. records show that he treated 1000 cases of influenza with no losses. He gave all credit to homeopathy.
C. Smith King M.D. states that she treated 350 cases with homeopathy and only lost one.
(From The Faces of Homeopathy: an Illustrated History of the First 200 Years. pp.236-237, quoting from the Journal of the American Institute of Homeopathy, 1921.)
Tags: flu, homeopathic, homeopathy, influenza, treatment
---
If you liked the information on this page you may also enjoy our regular newsletter, full of information, news, discounts, and offers. Subscribe here.
$i;?>
No Comments »
Comments are moderated and may take up to 24 hours to appear.
No comments yet.
Leave a comment
You must be logged in to post a comment.