Know Your Remedy: Ipecacuanha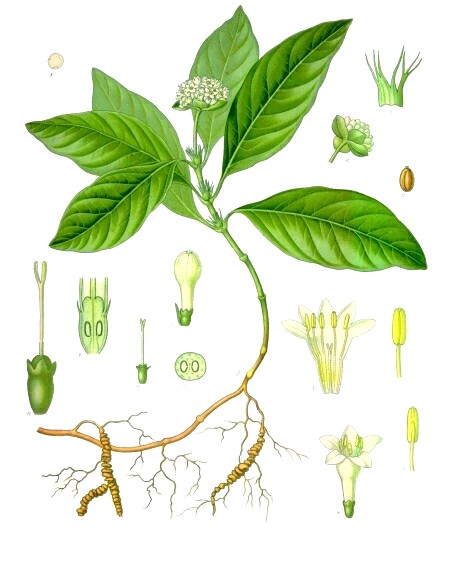 Carapichea ipecacuanha is a flowering plant native to Brazil. Traditionally its roots were used to make a powerful emetic to induce vomiting at times of poisoning. Until recent times, it was still used within hospitals and homes for this purpose.
The homeopathic remedy, Ipecacuanha, is also prepared from the roots of the plant but, according to the similia principle, relieves types of vomiting. This is a classic example homeopathy's 'like treats like' effect – something which causes symptoms in the healthy (ie, vomiting in this instance), relieves similar symptoms in the unwell. Homeopathic Ipecac is also a useful remedy for bright, profuse haemorrhages, headaches, and fevers. The keynote symptom is that nausea always accompanies the complaints.
COMMON USES
When the remedy matches the symptoms, Ipecac has the ability to treat conditions such as asthma, bronchitis, haemorrhage (especially nose or uterus), headache and migraine, miscarriage, pertussis (whooping cough), recurrent fevers.
Nash says:
Persistent nausea, which nothing relieves, in many complaints.
Headache as if bruised, all through the bones of the head, down into root of tongue, with nausea.
Stools as if fermented, or as green as grass, with colic and nausea.
Hæmorrhages from uterus; profuse, bright blood and heavy bleeding with nausea.
Spasmodic, or asthmatic cough; great depression and wheezing breading; child becomes rigid and turns blue.
Backache, short chill, long fever, heat usually with thirst; raging headache, nausea; and sweat last; nausea during pyrexia.
Better than Quinine, in intermittents, or after its abuse, the symptoms agreeing.
Lippe says:
MIND AND DISPOSITION.
Irritability ; restlessness, impatience.
Ill-humor and despising every thing.
Cannot endure the least noise.
GENERALITIES.
Great weakness and aversion to all food ; nausea ; with almost all ailments.
Hæmorrhages from all the orifices of the body.
Sensation as if the joints had gone to sleep.
Over-sensitiveness to heat and cold.
Twitching in the limbs.
Spasm, bending the body forward or backward.
The body is stretched out stiff.
Hering says:
MIND.
Full of desires, but knows not for what.
Screams, howls violently.
Taciturnity, wrapt in thought.
Ill-humor, despises everything.
Irascible, restless, angry in suddenly appearing spells.
Ailments from anger, mortification, or vexation, with indignation.
TISSUES.
Hemorrhages, bright red.
Plethora, fat children.
Pains as if all the bones were being torn to pieces ; with vomiting and pains in the bowels.
Dropsy in internal parts.
Skin and muscles lax.
Chlorosis : menses scanty ; skin and mucous surfaces pale, anæmic.
Sources:
Textbook of Materia Medica by Adolph Lippe M.D. 1886 Publishers: AJ.Tafel
Constantine Hering. 1877. Condensed Materia Medica. Publishers: Boericke and Tafel
E. B. NASH. 1899 Leaders In Homoeopathic Therapeutics. Publishers: Boericke and Tafel
---
Sign up for Our Newsletter!
If you liked the information on this page you may also enjoy our free weekly newsletter, full of world news on homeopathy. Subscribe to it at: http://mad.ly/signups/46424/join.
Note: All information we provide and comments we make are from the homeopathic perspective. They are not necessarily endorsed by sectors of some governments, medico-pharmaceutical groups, "skeptic" organisations or those unfamiliar with homeopathy. Comments, references or links posted by others on this page may not reflect the opinion of Homeopathy Plus and so should not be seen as an endorsement or recommendation by Homeopathy Plus. Please see a trusted healthcare practitioner for advice on health problems. Further information about the purpose of our material may be read in our disclaimer.