Know Your Remedies: Aurum Metallicum (Aur.)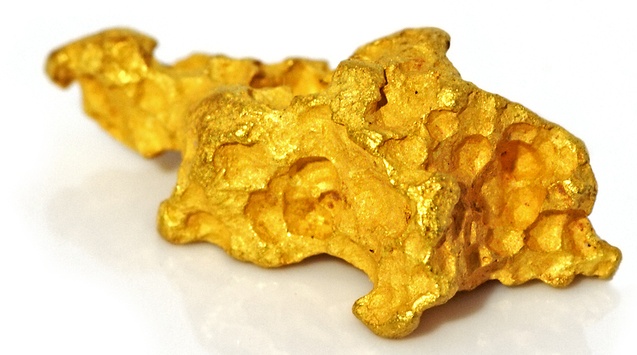 Common Name: Gold.
General Information
Aurum is indicated for those who have an exaggerated sense of duty combined with feelings of guilt and anxiety about perceived failings. This state can descend into severe depression with thoughts of suicide which may be triggered by grief or disappointment in love. Aurum also a remedy for types of cardiac and vascular complaints or symptoms. Heat may surge through the veins and to the head to create a florid, reddened appearance. Symptoms improve with slow walking or in the early evening but others, such as bone pain, worsen at night – from sunset to sunrise. Music can improve symptoms, especially mental-emotional ones.
Mental-emotional Problems
Sad and melancholic mood combined with an exaggerated sense of responsibility, duty, and honor.
Successful, industrious, conscientious, and hard-working.
Oversensitive to criticism. Easily humiliated.
Outbursts of anger, sometimes with trembling.
Anxiety of conscience.
Feelings of guilt and remorse about perceived failures.
Depression from a sense of failure or loss of property.
Suicidal thoughts from pain or despair – often about jumping from a height.
Feel alone or forsaken.
Head Problems
Surging of blood and heat with redness to the head.
Flushed and red face.
Severe sinusitis with boring pain at the root of the nose or inner right eye.
Eye Problems
Upper half of vision lost.
Chest Problems
Night-time palpitations which are worsened by anxiety or emotions.
Types of angina, rheumatic heart disease, endocarditis or pericarditis.
Sleep Problems
Moaning or crying out in sleep.
Chronic insomnia.
Where do I find it?
Aurum Metallicum (Aur.) is available from our online store as a single remedy.
Important
While above self-limiting or acute complaints are suitable for home treatment, also contact your healthcare provider during emergency situations or if symptoms worsen or fail to improve. Chronic or persistent complaints, which may or may not be mentioned above, require a different treatment and dosage protocol so are best managed by a qualified homeopath for good results.
Dosage Instructions (suitable for babies to adults)
For acute and self-limiting complaints, take one pill or five drops of the remedy every 1 to 4 hours (1 hour for intense symptoms, 4 hours for milder ones). Once an improvement is noticed, stop dosing and repeat the remedy only if symptoms return. If there is no improvement at all by three doses, choose a different remedy or seek professional guidance. Chronic symptoms or complaints require a course of professional treatment to manage the changes in potencies and remedies that will be required.
More Information
Guidelines on which potency to use
Tags: aurum metallicum
---
If you liked the information on this page you may also enjoy our regular newsletter, full of information, news, discounts, and offers. Subscribe here.
$i;?>
No Comments
Comments are moderated and may take up to 24 hours to appear.
No comments yet.
Sorry, the comment form is closed at this time.