Know Your Remedies: Causticum (Caust.)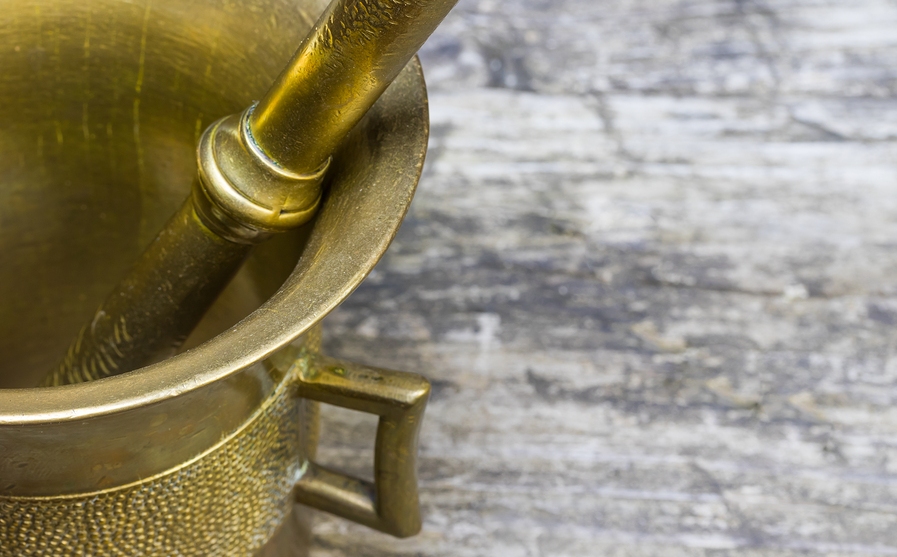 Common Names: Blended slaked lime and sulphate of potash.
General Information
Causticum is a remedy for acute and minor complaints that include burning sensations, and types of hoarseness. loss of voice, coughs, and warts. Chronic complaints that also respond to Causticum usually involve gradual paralysis, types of neurological disorders, and hardening or stiffening of the tendons. Right-sided Bell's Palsy often responds to Causticum. Complaints worsen in cold, dry weather but improve when cold and damp. Those needing this remedy tend to be sensitive and empathetic with a strong sense of justice.
Mental-emotional Symptoms
Feel things deeply, even the suffering of others.
Idealistic and intolerant of injustice or rebel against authority.
Feel as though "something bad is about to happen".
Feel as if they have "forgotten something".
Stammering when excited.
Skin Complaints
Warts on eyelids, eyebrows, nose, or around fingernails.
Eruptions on the tip of the nose.
Burning sensations on the surface of the skin.
Joints and Muscles
Contraction, stiffening and hardening of tendons.
Types of Dupuytren and carpel tunnel syndrome.
Rheumatic pain in the small joints such as those of the fingers.
Throat Complaints
Constant clearing of the throat.
Hoarseness from overuse of the voice.
Cough
Cannot cough deep enough to reach the mucus.
Coughing relieved by cold drinks.
Nervous System
Paralysis, especially right-sided.
Tics, jerks, restlessness, chorea.
Nerve-related pain, especially after exposure to cold, dry wind.
Unable to pass urine from bladder paralysis. Loss of urine with cough.
Where do I find it?
Causticum (Caust.) is available from our online store as a single remedy, and as part of the following Complexes (combination remedies): Burns; Hoarseness & Aphonia; Restless Legs; Sunburn;.
Important
While above self-limiting or acute complaints are suitable for home treatment, also contact your healthcare provider during emergency situations or if symptoms worsen or fail to improve. Chronic or persistent complaints, which may or may not be mentioned above, require a different treatment and dosage protocol so are best managed by a qualified homeopath for good results.
Dosage Instructions (suitable for babies to adults)
For acute and self-limiting complaints, take one pill or five drops of the remedy every 1 to 4 hours (1 hour for intense symptoms, 4 hours for milder ones). Once an improvement is noticed, stop dosing and repeat the remedy only if symptoms return. If there is no improvement at all by three doses, choose a different remedy or seek professional guidance. Chronic symptoms or complaints require a course of professional treatment to manage the changes in potencies and remedies that will be required.
More Information
Guidelines on which potency to use
---
If you liked the information on this page you may also enjoy our regular newsletter, full of information, news, discounts, and offers. Subscribe here.
$i;?>
No Comments
Comments are moderated and may take up to 24 hours to appear.
No comments yet.
Sorry, the comment form is closed at this time.