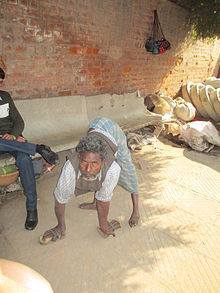 A previous story from the India Times reported on the improved sensation and healing of ulcers in leprosy patients when homeopathy was used.
Now, The Pioneer provides additional information on the study:
"…the specialists who carried out the experiments using the homoeopathy medicines with the joint assistance of Indian Association for Leprosy Prevention and Society for the Welfare of the handicapped persons have brought back the sensitivity in the affected parts while even curtailing the spread of deformities which go with the disease.
"The homoeopathy medicines were tested on patients by the specialists under their close supervision with two drops of the medicine administered to them every week for a year.
"The treatment brought back sensitivity in the affected parts in the 80 per cent of the patients with healing of the wounds."
Chief Minister Raman Singh said that restoration of sensitivity in previously numb areas was "nothing less than a miracle" following the tissue damage caused by leprosy.
The study also showed correction of bone deformities in these patients also occurred when homeopathy was used.
More Information: Miracle homoeopathy drug brings hope for leprosy patients