Rayms B Rap for Homeopathy in Africa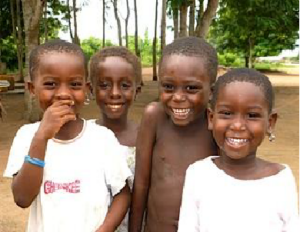 People using the services of Homeopathy for Health in Africa are so excited with the impact homoeopathy has had on their health problems that they just had to do a rap video about it.
Sit back and have fun as you watch and listen to Rayms B giving their take on homeopathy and what it has done for them.
(Video may take a few seconds to load.)
Would You Like to Financially Support the Homeopathy for Health in Africa Work?
All work  at Homeopathy for Health in Africa is done on a voluntary basis. They operate on relatively small amounts of money donated by the homoeopathic community, patients and well wishers and even personal savings.
'Homoeopathy for Health in Africa' is creating real and positive change in a troubled world.
There is now a constant demand for more homoeopathy clinics. Homeopathy for Health in Africa desperately needs funding to maintain and expand this project, to open more clinics and centres, to offer homoeopathic treatment for those who seek it, and to develop nutrition, farming and educational programmes.
Why not help them with a donation? Its a simple way to make a big difference. Donate here.
Related Articles
Part 1: Homeopathy and Aids – A Letter from Africa
Part 2: Homeopathy and Aids –Three cases of HIV/AIDS: Felician, Esther, and Mary
Part 3: Homeopathy in Africa – A Day in the Clinic
Rayms B Raps for Homeopathy in Africa

---
Sign up for Our Newsletter!
If you liked the information on this page you may also enjoy our free weekly newsletter, full of world news on homeopathy. Subscribe to it at: http://mad.ly/signups/46424/join.
Note: All information we provide and comments we make are from the homeopathic perspective. They are not necessarily endorsed by sectors of some governments, medico-pharmaceutical groups, "skeptic" organisations or those unfamiliar with homeopathy. Comments, references or links posted by others on this page may not reflect the opinion of Homeopathy Plus and so should not be seen as an endorsement or recommendation by Homeopathy Plus. Please see a trusted healthcare practitioner for advice on health problems. Further information about the purpose of our material may be read in our disclaimer.