Ask Kaviraj – Issue 5 – Homeopathy for Fleas, Plants & Pests
Contents
Fleas on cats
Fleas in carpets
Ants in sandy soil
German cockroaches
Horse chestnut trees and moths
Instructions for storage and use of remedies
Ask Kaviraj your questions
Looking for more information?
Questions and Answers
Q1: Fleas on cats. Kaviraj previously recommended Ledum tincture as anti-flea remedy for my cats, so I'm assuming it's OK if they ingest it while grooming? Also, would the Ledum tincture be applied as a homeopathic remedy rather than an undiluted herbal one? Would it have to go on my cat's skin or would they drink it – hmmm? Thanks, Lita.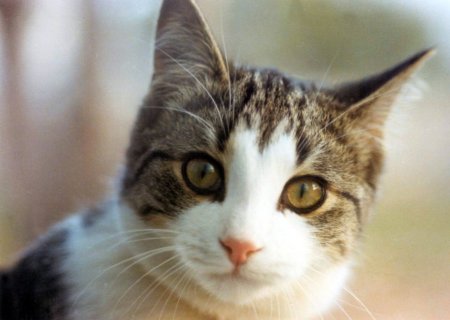 Hi, Lita. Herbal Ledum tincture rubbed on the skin is perfectly safe for cats even if they ingest it while grooming. It is frequently used internally as a remedy against puncture wounds and bites. We are currently testing the effectiveness of the the homeopathic preparation of Ledum and will keep you posted via the newsletter.
Q2: Fleas in carpet. Hi Kaviraj. You recommend using Ledum tincture for fleas. Can this also be used in a carpet cleaning machine? I have noticed fleas jumping on my legs the last couple of days. Could I spray my carpets with this? Also, we have ants in the garden (sandy soil near the ocean). Is Calendula tincture the best for them? Thank you. Arna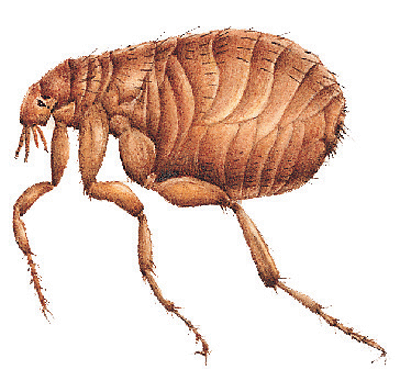 Hi Arna. You can use herbal Ledum tincture in the carpet cleaning machine as long as you don't combine it with perfumed detergent. Use a generous amount to get rid of the fleas, but make sure the door is open so they can leave. We are in the process of testing the effectiveness of homeopathic Ledum which would certainly be a cheaper option – we will keep you posted. Calendula is generally the best for ants but some species are not deterred by it. For them Camphora is better.
Q3: Fleas in carpet and yard. Thank you for all of you help and wonderful articles. My question is, Is there a homeopathic remedy to safely keep fleas out of my yard and carpets? Lori.
Hi Lori. It must be flea season! You have the same problem as Arna. The answer is also the same – use Ledum palustre.
Q4: German cockroaches. Which remedy should I use to get rid of roaches….not the big ones, but the German roaches. They arrived in the walls of a refrigerator I was given – yuk! Pat.
Hi Pat. The brown German cockroaches are also deterred by Arsenicum.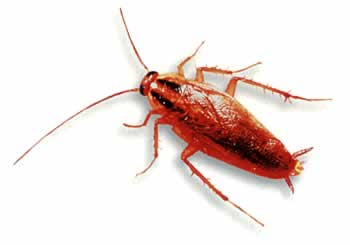 (Homeopathy Plus Note: Find out how to deter cockroaches with the post: Arsenicum: Is It a Cockroach Deterrent?)
Q5: Moths in horse chestnut tree. Hi Kaviraj. I would be grateful if you know of a way I could rid my horse chestnut tree of the moth that damages the leaves and causes them to wilt early. I believe it is a moth because it has been endemic in the UK and in Europe, too. Antoinette
Hi Antoinette. The remedy to use is Sambucus nigra. Water it into the roots and see the result.
Instructions for Agrohomeopathy Remedy Use and Storage
Just add one 6X or 6C potency pill to each 200 ml of water, shake vigorously, and then spray on the leaves of your plant or water into its roots. If using the remedy for pests, spray where the pests normally gather.
Store pills and liquid away from light, moisture, and high temperatures (normal household temperatures are fine). Close range mobile phone and microwave oven emissions have been shown to affect homeopathic remedies. Keep your pills and liquid away from these appliances.
1 x vial of 100 pills from the Homeopathy Plus Shop makes 20 litres of remedy.
Tags: cats, flea remedies, horse, remedy, tree
---
If you liked the information on this page you may also enjoy our regular newsletter, full of information, news, discounts, and offers. Subscribe here.
$i;?>
No Comments »
Comments are moderated and may take up to 24 hours to appear.
No comments yet.
Leave a comment
You must be logged in to post a comment.