India Uses Homeopathy for Epidemics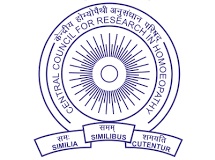 The Indian Government Central Council for Research in Homeopathy (CCRH) reports how it curtailed epidemics of bacillary dysentery, chikungunya, cholera, conjunctivitis, Dengue fever, fevers, flu-like illness, gastroenteritis, Japanese encephalitis, jaundice, kala-azar, lymphatic filiariasis, malaria, measles, meningitis, plague, and typhoid with homeopathy.
Source: Central Council for Research in Homoeopathy (CCRH): EPIDEMICS- IMR PROJECT
Related Information
---
If you liked the information on this page you may also enjoy our regular newsletter, full of information, news, discounts, and offers. Subscribe here.